Best Road Mobility Scooters on the Market Right Now
---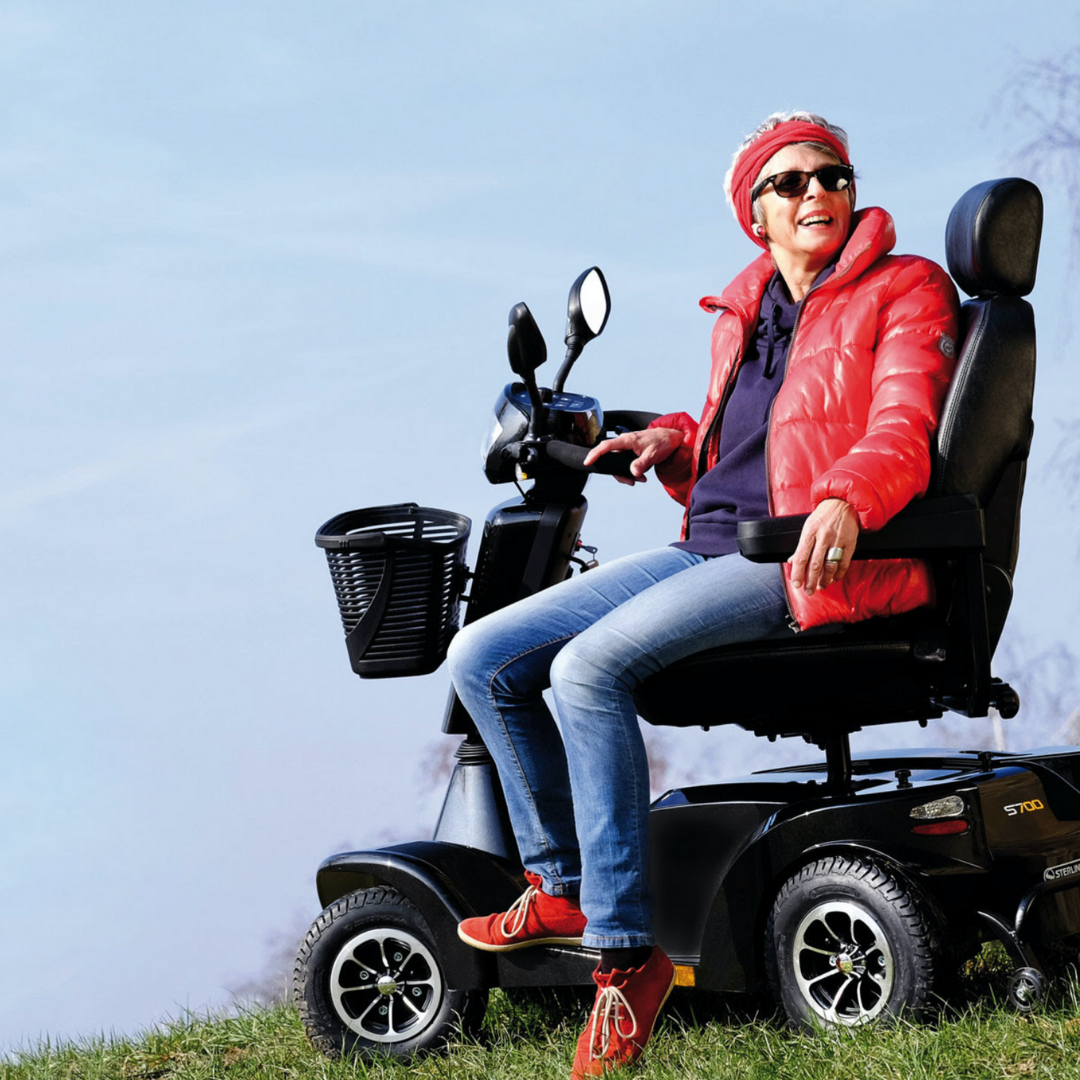 ---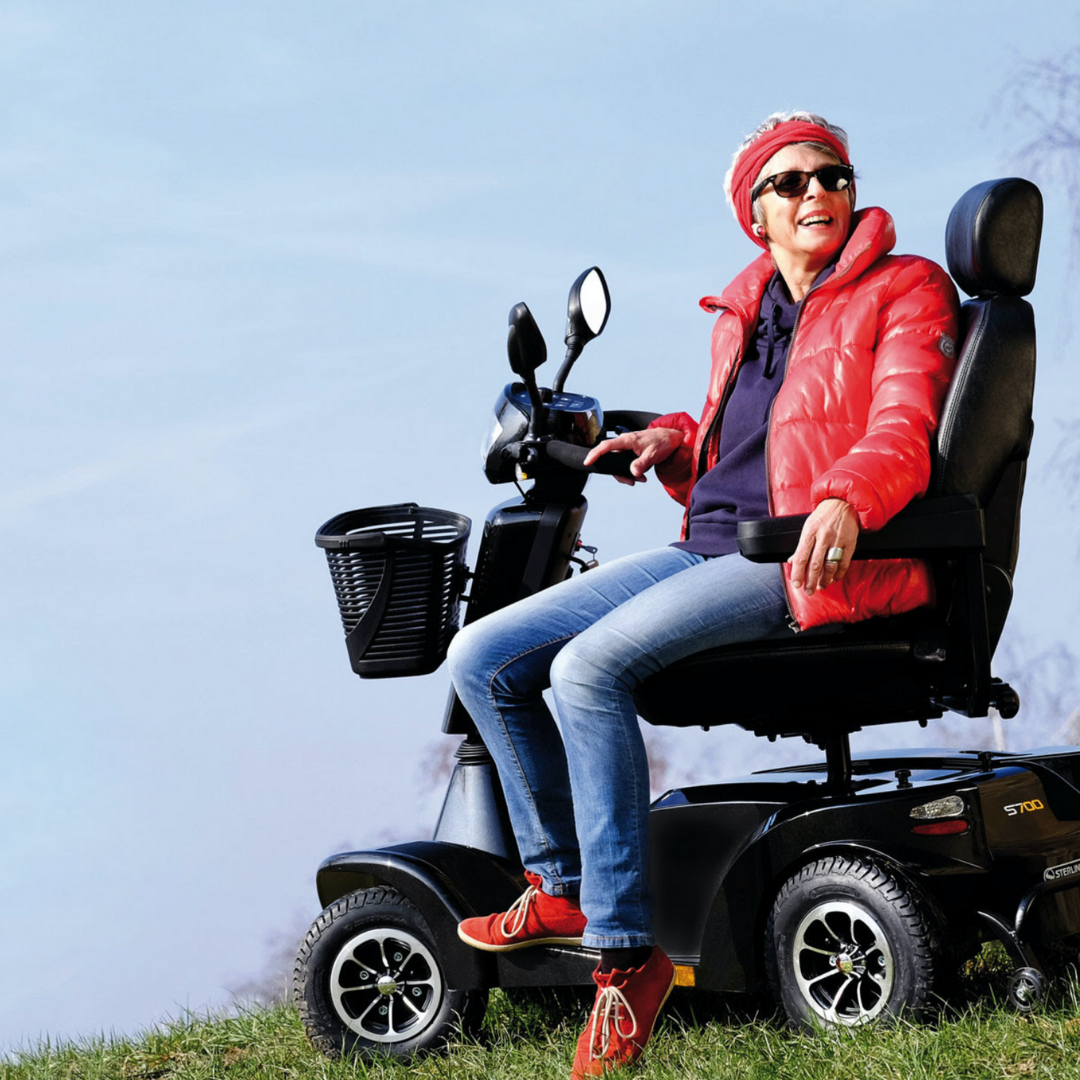 If you're looking for a new mobility scooter, we can help here at Countrywide Mobility. We work with top quality, trusted suppliers and will deliver your mobility scooter fully assembled. With 12 months of labour and manufacturer's warranty, plus one month's free insurance, you're sure to find the best scooter for you. If you live in Worcestershire or surrounding counties, we can come to you free of charge, bringing a selection of scooters for you to choose from in the comfort of your home. Contact us on 01905 29950 to discuss our mobility scooter products.
We have a fantastic range of scooters, all suiting various needs. In this blog post, we round up some of the best on the market right now.
S700 Mobility Scooter
The s700 road mobility scooter has an all-round advanced suspension system, meaning each wheel has its own suspension, making for a smooth ride! With 30mm pneumatic wheels, 75Ah high-performance batteries and powerful LEDs, this scooter is durable and will stand the test of time. It has a potential range of 55km, allowing you to get where you need to be, without needing to worry about recharging. The easy-to-adjust luxury seating, flip-up armrests, seat rotation and ergonomic handle-bar have all been designed with maximum comfort in mind. Plus, the unique wig-wag control system allows you to control your mobility scooter by using just your fingers or your thumb!
The price of the s700 starts at £2,350 and, just as you would when you buy any mobility scooter with Countrywide, you'll receive 12 month's manufacturer's warranty and one month's free insurance. You also won't pay any callout charges, and our friendly team are always just a phone call away, should you need them.
To find out more about the s700 road mobility scooter, contact us on 01905 29950.
Alpha 8 Mobility Scooter
The Alpha 8 road mobility scooter is compact in size, making it easy to store, and has an adjustable sliding seat to make for a comfortable ride. The front and rear suspension helps make your journey as smooth as possible, while the 12" solid tyres are sure to stand the test of time! With a max speed of 8mph, this scooter is legal to ride on the roads, and has a range of up to 40km.
Product price starts at £2,100. Please contact our expert team on 01905 29950 to find out more about the Alpha 8 scooter, and whether this could be the right option for you.
Midi XLS Scooter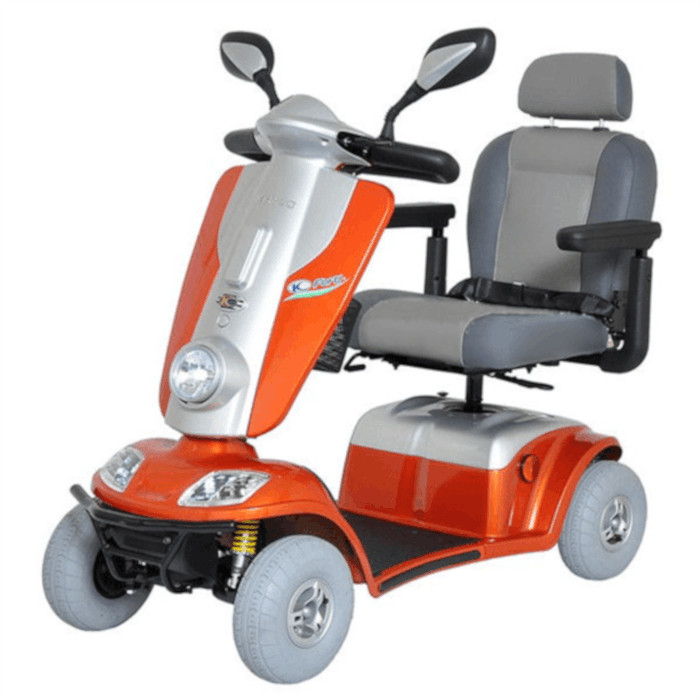 The Midi XLS Road Scooter is known for its quality, style and performance, making it one of the best scooters on the market right now. It has a luxury captain swivel seat, adjustable arms and tiller, and front and rear suspension. With the option to have front or rear baskets, as well as on-board tiller storage, you won't be stuck for space. Optional puncture proof tyres, up to 8mph speed and 40km range will get you from A to B without a hiccup.
Product price starts from £2,635. Contact us on 01905 29950 to find out more about this fantastic mobility scooter!
Pioneer Mobility Scooter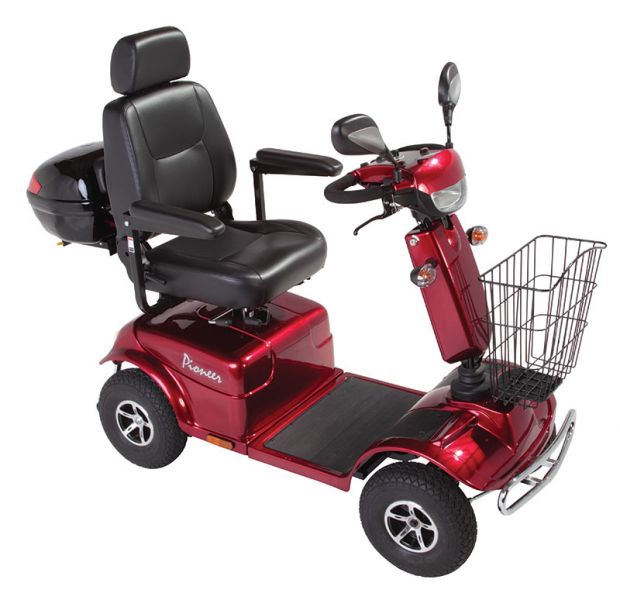 The Pioneer Road Mobility Scooter has a fantastic reliability record. The pneumatic tyres, showerproof switches and front and rear suspension all promote strong durability, while the adjustable arms, luxury captain swivel seat and delta tiller controls make for a comfortable experience.
If you struggle with grip or have severe movement issues, the delta tiller control will be a fantastic plus for you. It also has a hydraulic system, allowing you to adjust the tiller to suit your seating needs. It has a maximum speed of up to 8mph and can cover up to 56km.
Product price starts from £2,800. If you have any questions at all, don't hesitate to contact our expert team to find out more!
Reconditioned Scooters
Here at Countrywide Mobility, we also offer reconditioned mobility scooters. We currently have a reconditioned Orion Pro in stock, which is of fantastic quality. You're guaranteed a comfortable experience with its ergonomic steering, premium seating and superior suspension. Plus, the on-board electronic speed reduction system automatically reduces speed round bends, meaning that users can confidently make safe manoeuvres.
If you're interested in opting for a reconditioned mobility scooter, please get in touch with us on 01905 29950.
To view our full range of mobility scooters, visit us in store or browse online by clicking here.