Why Choose Countrywide Mobility?
---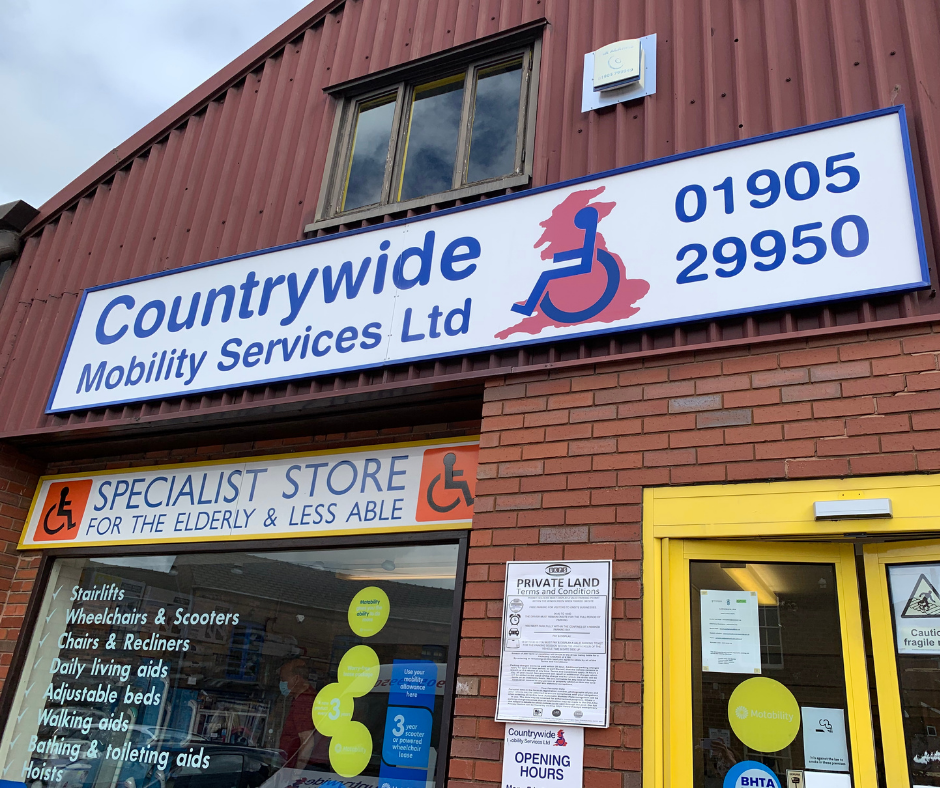 ---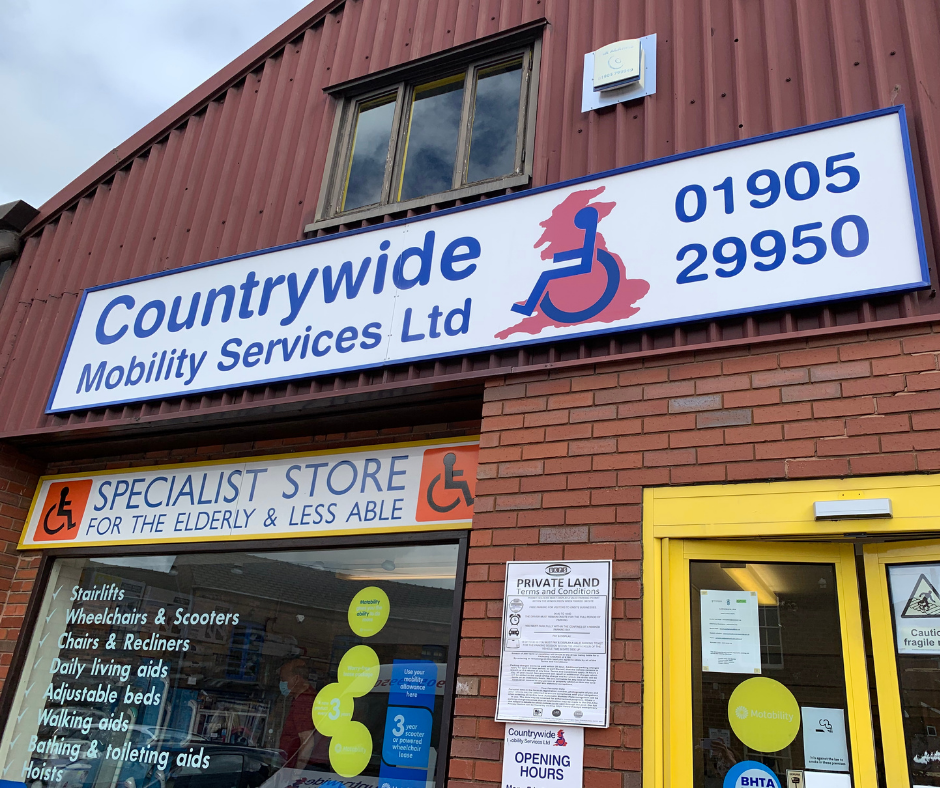 Are you looking for new mobility aids in Worcester? Whether it be a big investment such as a new Powerchair, or a small Living Aid to make everyday life that little bit easier, we can help here at Countrywide Mobility. Our expert team are always on-hand to help here at our mobility shop in the centre of Worcester; we have years of experience in helping customers find the best aid for them, based on their requirements. We offer a unique service, ensuring you find just what you're looking for, in the most convenient way.
1. Trusted Suppliers
At Countrywide Mobility, we only stock products from well-renowned, trusted suppliers. Everything we sell at Countrywide is of the highest quality.
2. We Can Come to You
If you're based in Worcestershire or surrounding counties, we can come to you. If you're looking for a new Powerchair, for example, we will bring a selection for you to choose from, all from the comfort of your home.
3. Free Delivery
That's right – you won't need to pay for us to deliver your new powered mobility aid or wheelchair!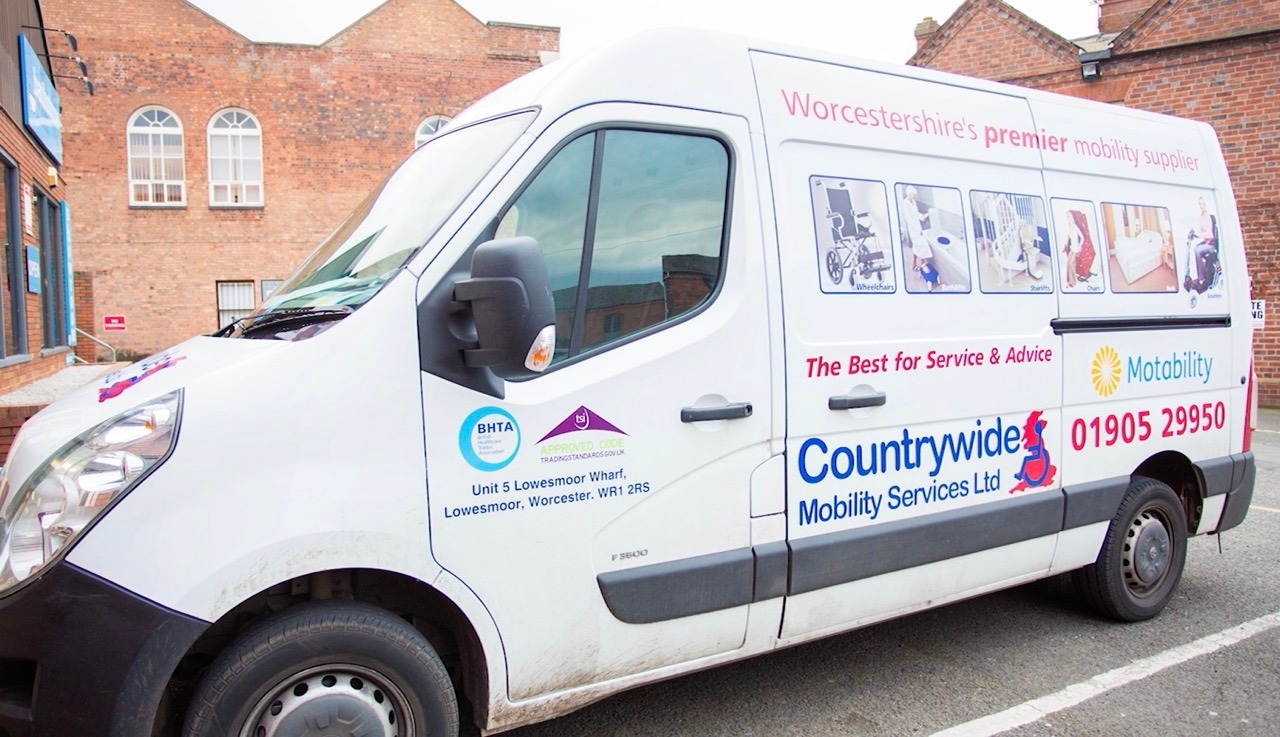 4. We Don't Just Deliver your Product in a Box
We will always unbox every product and check that it meets our high standards, before delivering it to you, fully assembled.
5. Safe-use Lessons
Once you receive your new mobility aid, we will take the time to ensure you're happy with how to use it. We will provide a demonstration free of charge, in-store or at your home.
6. Product Warranty
Rest assured, you'll get a 1-year product warranty for any product you buy from us here at Countrywide Mobility. We're confident you'll be pleased with your purchase, but we understand that having peace of mind is important.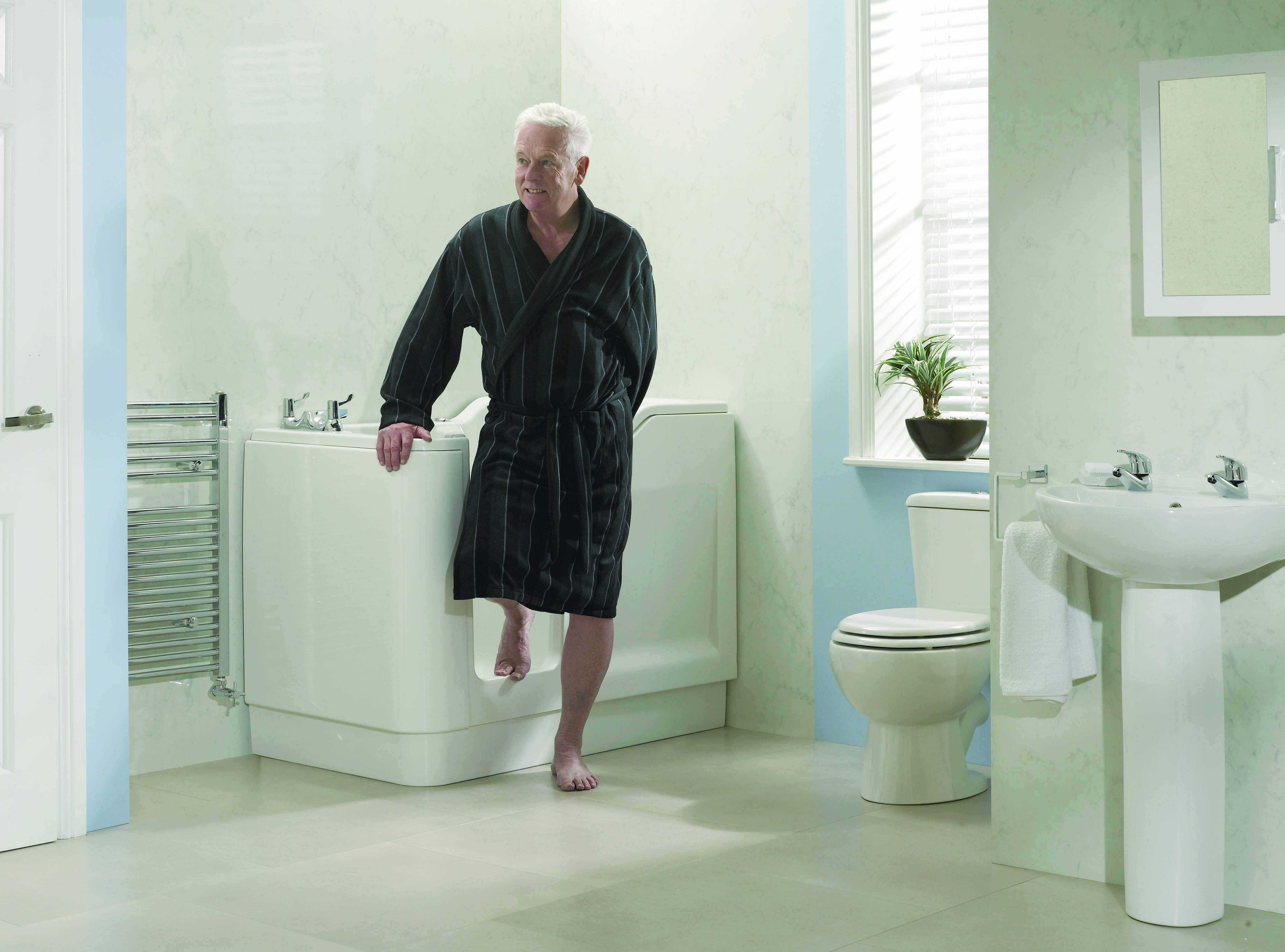 7. 1 Month's Free Insurance
To make the whole process easier, we also offer an optional 1 month's free insurance on Mobility Scooters, Powered or Manual Wheelchairs.
8. In-House Engineers
If anything were to need altering, or you need to fix your product after a bit of general wear and tear, we have experienced, in-house engineers that can help.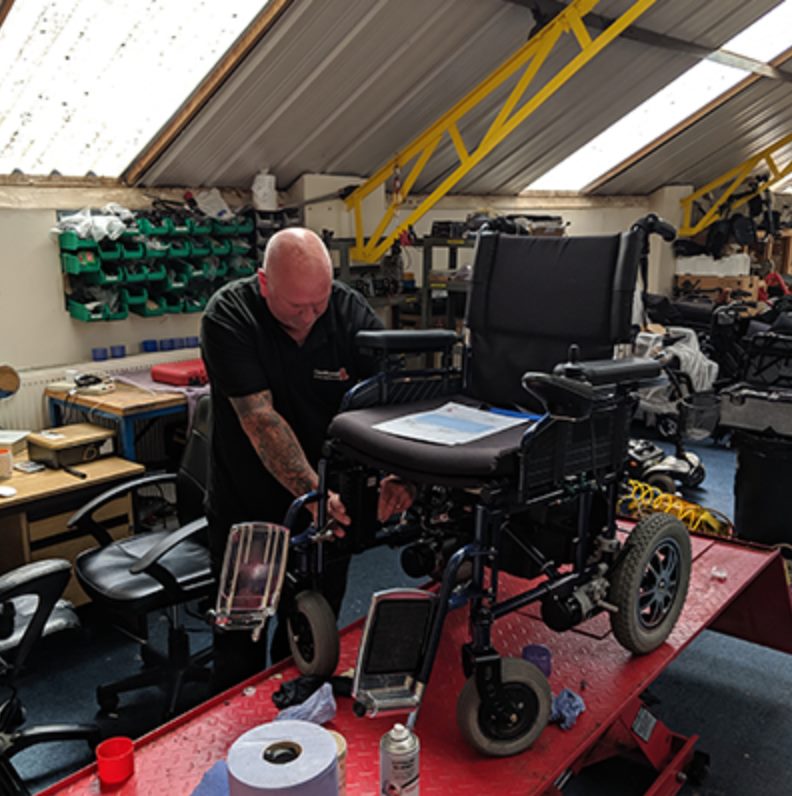 9. No Callout Charges
You will also never pay a callout charge for as long as you own the product which applies to all powered product purchases made by customers that live in Worcestershire and surrounding counties.
If you'd like to find out more about Countrywide Mobility, and how we can help you find the right mobility aid to suit your requirements, just get in touch with us. Give us a call on 01905 29950 or visit our store – we're located at Unit 5 Lowesmoor Wharf, Worcester, WR1 2RS.
We also have an online shop with just a selection of products we sell. Browse our online stock by clicking here. Plus, sign up to our newsletter on this page to get 10% off your next purchase, valid in-store and online.