How to Make Your Bathroom More Accessible
---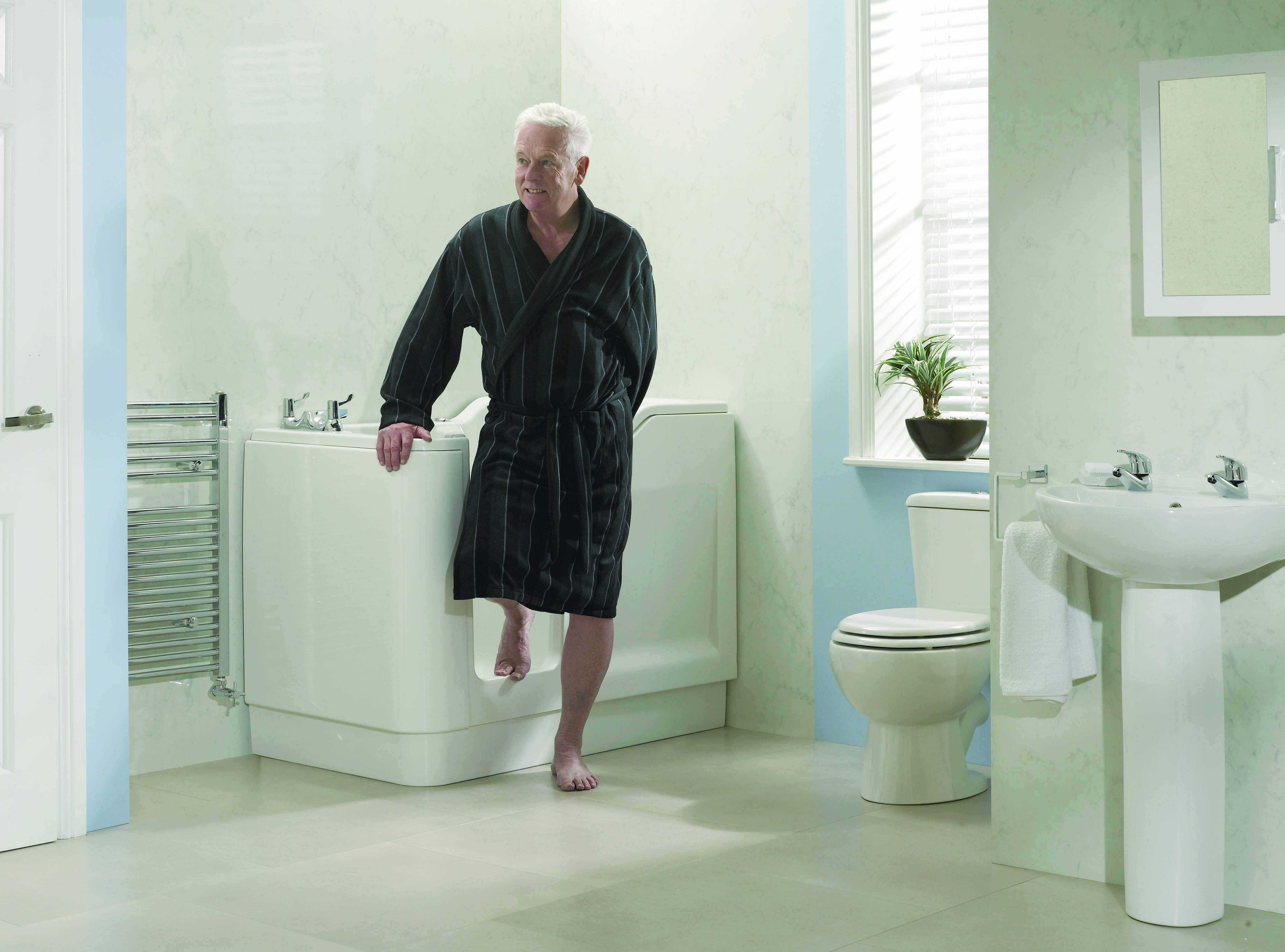 ---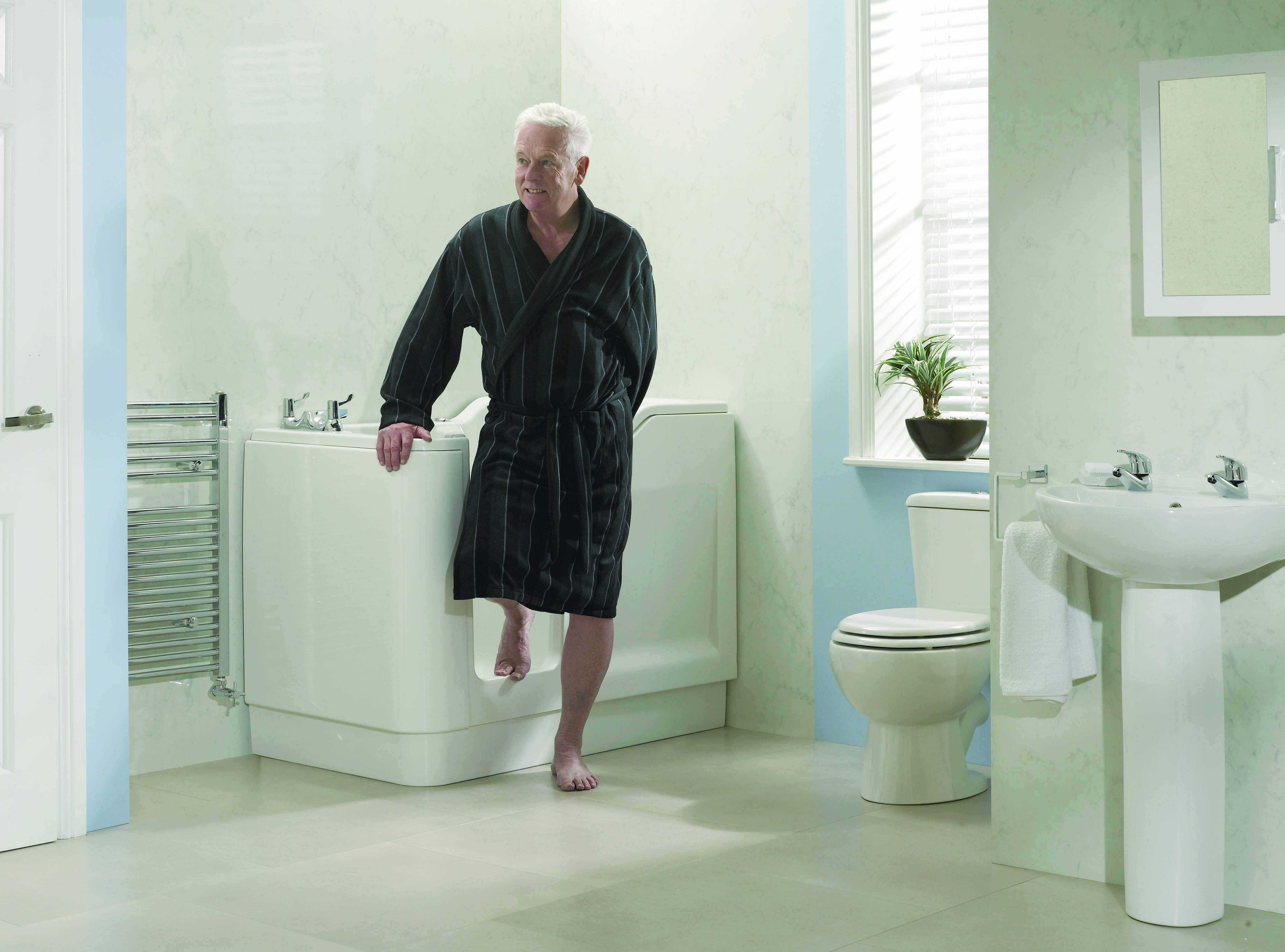 Over time, it's not uncommon to become unsteady on your feet and require more robust and practical support. We stock a range of purposefully-designed products that give extra assistance to those who need it. From Recliner Bathlifts to Shower Stools, we have bathroom solutions that will have you enjoying some 'me time' once again.
As ever, if you'd like to hear direct from our team of experts about bathroom adaptations, just give us a bell on 01905 29950. Our friendly team will be more than happy to help you. Alternatively, visit our mobility shop in Worcester where you can view our stock in person, or browse our online range.
Bath Cushions
Simple to use, bath cushions allow you to be lowered to the bottom of the bath gently. Once in position, the user can choose whether to leave a small amount of air in the cushion to act as a back support or release all the air to lie right back and bathe as normal. Once finished, the pillow can then be reinflated to help you get out of the bath with ease. View the product on our website here.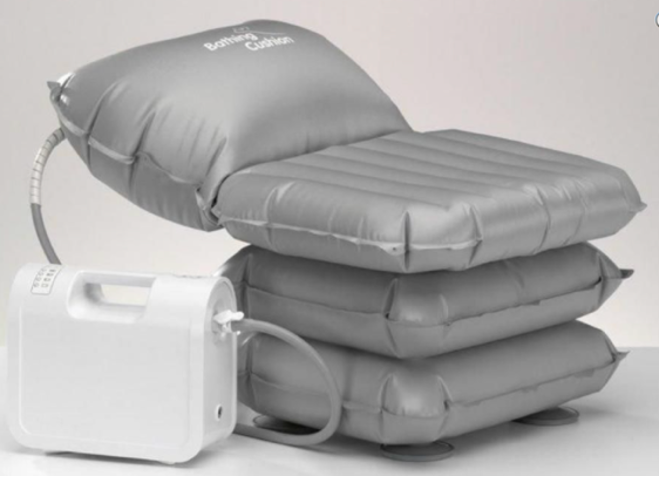 Grab Rails
An effective and affordable bathroom adaptation, the grab or safety rail are screwed into the wall and are a great way to allow users to move around the bathroom with reassurance and safety. Ideally placed next to your utilities, they are a great tool to help you lower yourself in and out of a bath or raise you up and down onto a toilet. As well as this, you could choose to have texturised or rubberised handled grips should you want them placed into a shower or area prone to getting wet.
Available in a plethora of colours, styles and materials, grab rails can be suited to any bathroom or room in the house.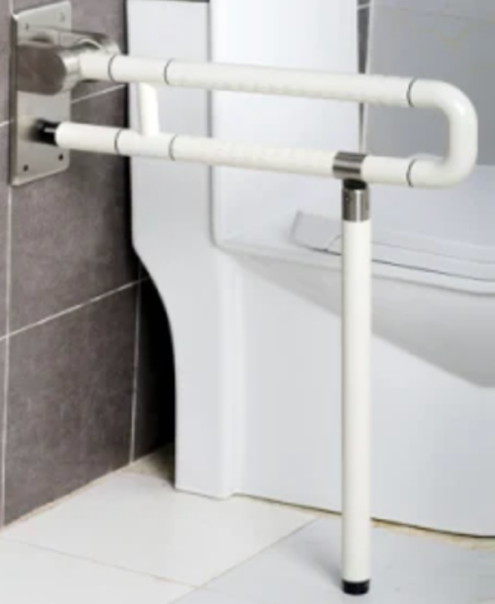 Walk-in Baths
Baths can be a difficult thing to get in and out of, especially when wet. However, a great solution to ease manoeuvrability is a walk-in bath. A small, water-tight door at the side of the bath allows you to walk in and out freely without having to climb over a tall side.
In addition to installing a walk-in bath, placing rubber mats on your bath flooring to prevent slipping is a great way to help prevent any injury.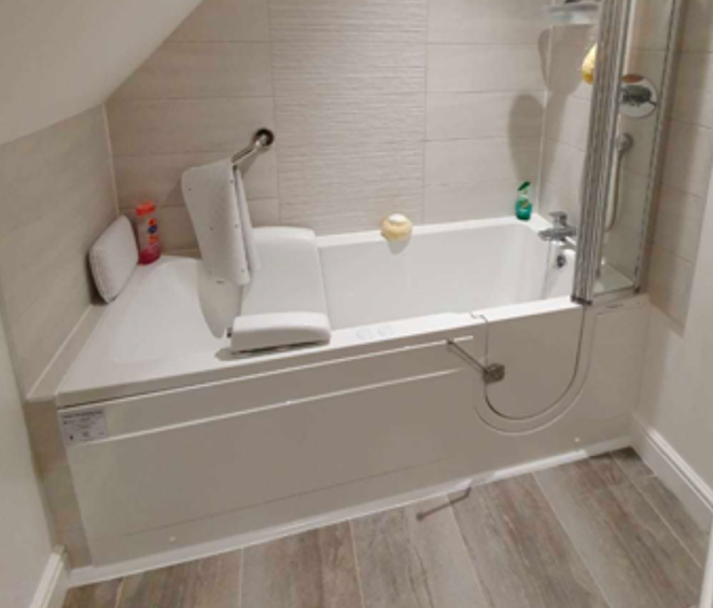 Toilets
As a natural part of everyone's day, going to the toilet is unavoidable and should be made as trouble-free as possible. Specialised toilet seats provide you with a raised seated position from the usual bowl height, so you don't have to lower yourself down so far and it makes standing up easier. Some models also come with a frame or a stand-alone toilet frame is also available to give extra assistance in standing or sitting.
No matter your bathroom needs, we can help to make your bathroom more accessible. We can help advise you on the best bathroom adaptations to keep you as independent as possible. Please give us a call on 01905 29950 or visit us in-store to speak to a member of our friendly team.
Bathroom Adaptations
Eastern Adaptations is a family run business that we trust to supply and install a range of high quality, accessible bathrooms and mobility accessories. With over 20 years of experience caring for those with limited mobility, we know they have the experience, knowledge and skills to complete the job at hand to the best quality.
You will receive a 1-year warranty (extendable to 3 years) with any bathroom installation alongside the product manufacturer's initial guarantee so you know you're getting your money's worth.
If you'd like to speak more about your bathroom adaptation and how it can become more accessible for you and your family, get in touch on 01905 29950.