Everything you need to know about Rollators
---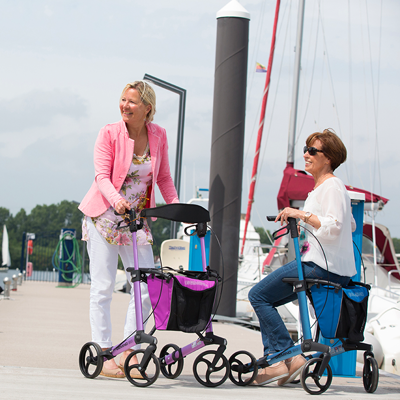 ---
Here at Countrywide Mobility, we stock a great range of indoor and outdoor rollator walking aids here in Worcester, with a variety of specifications to meet your personal mobility requirements. Have a browse of our rollator walking aids here or head into our Worcester store to shop in-person.
Rollator walking aids are a brilliant tool and can provide you with the independence you deserve around the home or outdoors. In this post, we highlight everything you need to know about rollator walking aids and how they enhance everyday life.
Independence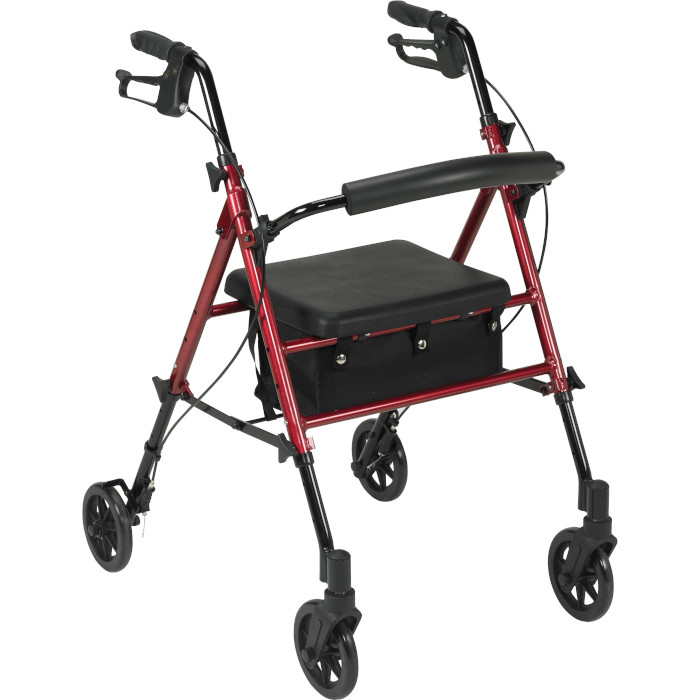 Here at Countrywide, we care most about your mobility. Independence in the home is paramount to everyday mobility and our indoor rollators can provide supported solutions to moving around your home. Call us on 01905 29950 and a member of our expert team will help you find a walking aid that suits your needs perfectly.
Stable Frames
Rollator walking aids have sturdy yet lightweight frames, supporting users and allowing them to travel around either indoors or outdoors confidently. This provides further independence and allows a base to rest upon should they require. Plus, foldable rollators allow for easy storage and transportation.
Rollators such as the Suspension Rollator are designed to absorb vibrations transmitted through the frame, which takes the strain and impact away from the user and provides a more comfortable experience.
Cushioned seating
Should the user of a rollator walking aid need to rest, they can make use of the seating option. Some rollator walking aids offer height-adjustable seats for optimum comfort, plus curved backrests provide the user with support while seated.
Wheels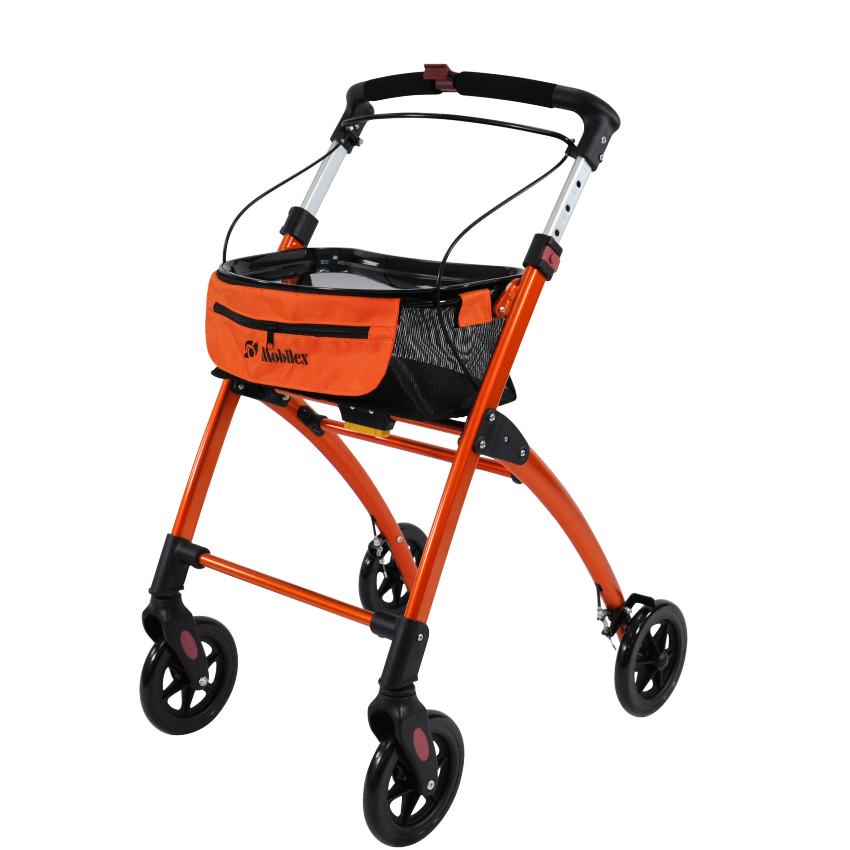 The wheels on a rollator, particularly as the swivelling front wheels, allow ease of movement around corners both in and outside of the home. Eliminating the need to 'pick up' the walking aid after each step (as you would with a standard walking frame) means that a more fluid walking action is required. With four wheels, rollators provide excellent stability and are particularly useful when walking across uneven surfaces (i.e., bumpy pavements). Plus, puncture-proof tyres ensure longevity and increased manoeuvrability over a variety of different surfaces.
Brakes
Ergonomically-designed handbrakes enable the user to control their movement while the handles allow for a comfortable grip. Look for rollators which have a lockable brake feature, such as the Premier Rollator, which provide extra safety and stability.
Portability
Thanks to their compact nature and internal or strapped on wiring for brake systems, rollator walking aids can be folded and transported wherever the user desires. Rollators can be adjusted to fit in compact areas, including in car boots, meaning you can continue everyday life with ease.
We do not just deliver your product in a box. We work with you to ensure that you are making the right choice for your individual requirements to maintain your mobility. We provide an in-depth in-store demonstration service and can show you a selection of products for you to choose from. We only provide products from our trusted suppliers and offer an excellent back up and advice service. All of our in-store products come fully assembled and with a 12-month labour and manufacturer's warranty.
As ever, if you'd like to hear direct from our team of experts about rollator walking aids in Worcester, just give us a bell on 01905 29950. Our friendly team will be more than happy to help find you the best product for your needs. Alternatively, visit our mobility shop in Worcester where you can view our stock in person, or browse our online range.