Staying Active During Lockdown
---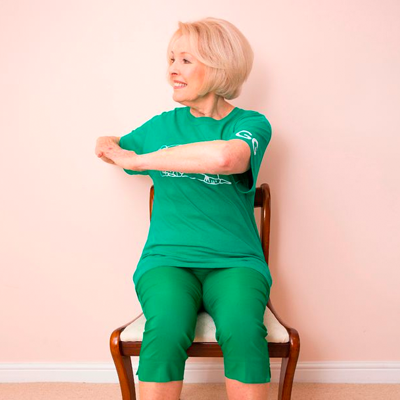 ---
With most older people confined to their homes during the UK's lockdown due to the COVID-19 pandemic, we're exploring the simple ways you can stay active whilst being at home. These will be forms of exercise to keep your mind and body active, as well as provide you inspiration when the days ahead aren't looking so bright.
The Green Goddess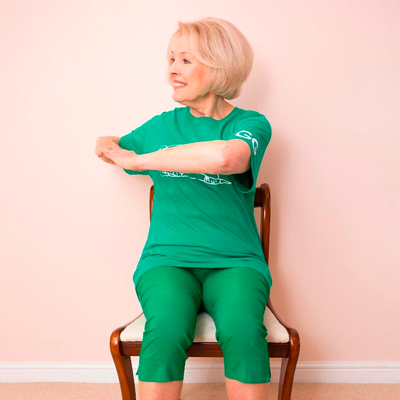 Diana Moran, aka The Green Goddess, is back at the fabulous age of 80 ready to get you all active, fit and healthy. Diana found her fame back in the 1980s when she instructed the women and men of Britain to 'wake up and shape up' in her regular workout slots during BBC1's Breakfast Time. Today, she is still doing the same, encouraging the elder generation to get fit with simple, at-home routines.
You can catch The Green Goddess on BBC Breakfast on channel 1 at around 6.55 am and 8.55 am Monday, Wednesday and Friday to get your dose of fitness!
Captain Tom Moore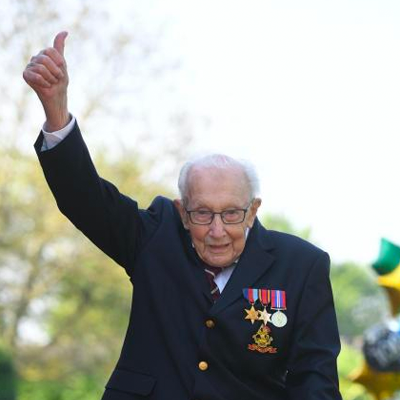 Now if this isn't inspiration, we don't know what is? Captain Tom Moore has been raising money for the amazing NHS and has now reached over £12Million in donations! Tom's aim? To walk 100 laps of his Bedfordshire garden, with the aid of his mobility walker. Simple, yet effective.
Tom started raising funds to thank the magnificent NHS staff who helped him with treatment for cancer and a broken hip. He hoped to walk 100 laps of the 25-metre loop before his 100th birthday at the end of the month, a challenge he has now completed!
If you'd like to donate, follow the link https://www.justgiving.com/fundraising/tomswalkforthenhs
National Gardening Week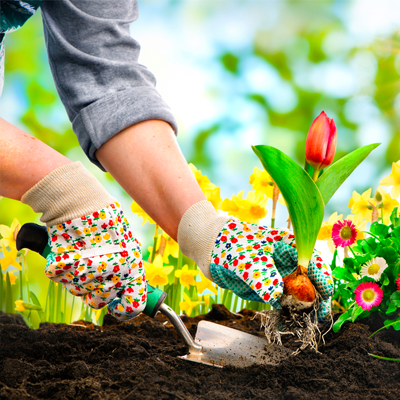 This year's National Gardening Week begins Monday 27th April and the theme is to 'keep gardening.' With the focus being on looking after your physical health and wellbeing, your time in lockdown could be best spent in the garden.
Whether you do some weeding and deadheading in the fresh air, order some seeds and soil online to grow some beautiful flowers, buy some herbs and grow them indoors to spice up your kitchen and your meals or simply just spend more time in the garden, National Gardening Week is a great way to stay active during these tough times!
Find out more here https://www.rhs.org.uk/get-involved/national-gardening-week/
Gentle Stretching Provided By Age UK
Try these gentle stretches in bed or on a chair every day to keep supple during lockdown.
- While sitting, bring your toes towards your shin and the point them toward the floor. Repeat for both feet.
- Sitting on a chair, lift your leg up off the seat, keeping your knee bent. Return to starting position and repeat.
- Sitting on a chair, pull your toes up, tighten your thigh muscle and straighten your knee. Hold for about 5 seconds, if you can, and then slowly relax your leg. Repeat for both legs
- Sitting on a chair with your feet on the floor, bend your knee as much as possible. Repeat for both legs.
- Sitting on a stool, let your back drop and get rounded, then use your back muscles to straighten your back and arch it (but not too much!)
See more exercises from Age UK here https://www.ageuk.org.uk/information-advice/health-wellbeing/exercise/simple-exercises-inactive-adults/
Exercising In You Chair Provided By NHS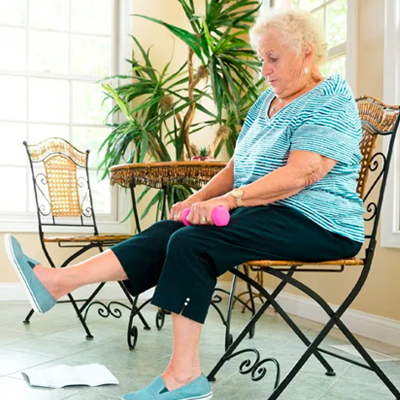 Exercising from a seated position is perfect for those of us who find it difficult to stay standing for a period of time. We recommend choosing a strong and sturdy chair that doesn't have wheels for these exercises. You should be able to sit with your feet flat on the floor, with knees bent at right angles.
- Sit upright with your feet flat on the floor, cross your arms and reach for your shoulders.
- Without moving your hips, turn your upper body to the left as far as comfortable
- Hold this position for 5 seconds
- Repeat on the right side
- Complete the exercise 5 times on each side
Find examples and more Sitting Exercises on the NHS website here https://www.ageuk.org.uk/information-advice/health-wellbeing/exercise/simple-exercises-inactive-adults/
Improve Your Balance Provided By The Charted Society of Physiotherapy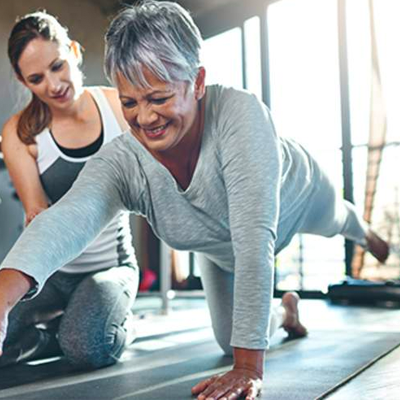 Better balance could be the key to you avoiding a fall, but this doesn't mean you need to try anything too tricky! Use this one as an example.
- Stand up close to a support, such as a chair, and hold it with one hand
- Balance on one leg, keeping the support knee soft and your posture upright
- Hold this position for 10 seconds
- Repeat on the other leg
This is a simple exercise you can complete on a daily basis to improve your balance. The Charted Society of Physiotherapy has 6 easy strength and balance exercises for you to have a go at here https://www.ageuk.org.uk/information-advice/health-wellbeing/exercise/simple-exercises-inactive-adults/
Joe Wicks Workout For Seniors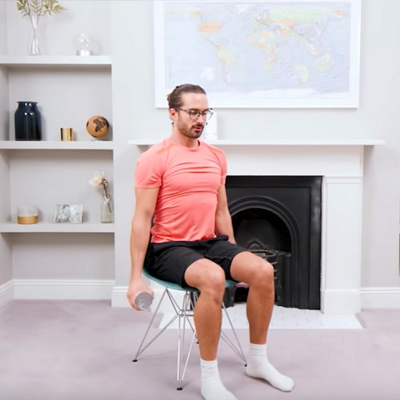 Over the last few weeks, personal trainer Joe Wicks (aka The Body Coach) has become a household name providing PE sessions for children in the mornings, as well as higher intensity workouts on his YouTube.
For someone with limited mobility, these videos can be difficult to keep up with, but don't worry! Wicks has released a '10-minute workout for seniors' which is definitely worth checking out. These gentle exercises take only 10 minutes out of your day and can help to improve flexibility, balance and strength; they can also help to boost your mood too! Take a look at them here https://www.youtube.com/watch?v=A2wp8Ipxn9s
Listen To Sport England's Top 10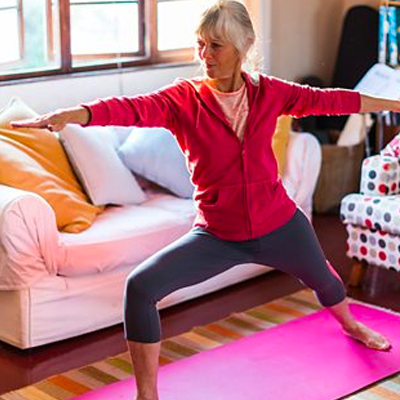 If you'd prefer to listen to an audio alternative instead of YouTube, Sport England's new programme 10 Today is perfect!
These easy-to-follow, 10-minute daily home exercises are available on BBC Sport and have been specifically designed to help older people stay active at home during the lockdown. Each episode details a simple routine that can be completed at any time, whether sitting down or standing up. Take a look at them here https://10today.co.uk/tune-in/
We hope that you are all staying safe during this lockdown period. If you require any support regarding your mobility equipment, whether it's for repairs, servicing or a new purchase, please call us and our experienced team can help you with your enquiry.